LRF Research Grant Programs
The Lymphoma Research Foundation (LRF) remains dedicated to finding cures for lymphoma through an aggressively-funded program for researchers.
Since its inception, LRF has made major contributions to the lymphoma research enterprise, awarding more than 450 research grants totaling more than $72 million. The Foundation's volunteer Scientific Advisory Board (SAB), comprised of 45 world-renowned lymphoma experts, guides the Foundation's research activities, seeking out the most innovative and promising lymphoma research projects for support.
Our Research Focus
Through its evidence-based research program, LRF aims to: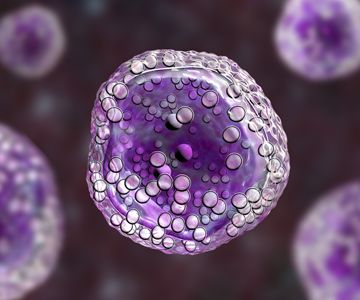 Advance Understanding of Lymphoma
Advance our understanding of lymphoma, laying the foundation for improved patient care.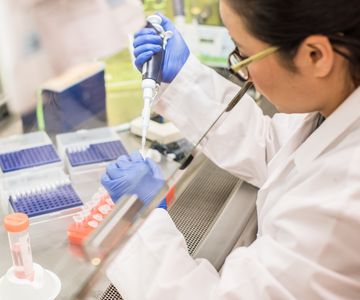 Support Early-Career Scientists
Attract and train new investigators and clinicians in lymphoma, ensuring that the best and brightest scientific minds are able to continue their commitment to blood cancer research.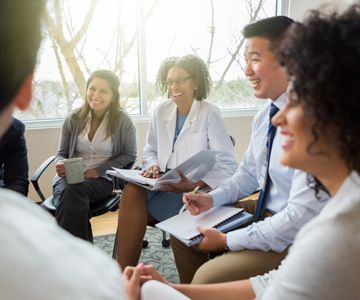 Foster Collaboration
Bring innovative ideas, energy and collaboration to the field of lymphoma research.
MENTORING PROGRAM
Highlighting its commitment to young investigators, the Lymphoma Research Foundation launched the first-of-its-kind lymphoma mentoring program in 2014. Program participants, known as LRF Scholars, attend and participate in an intensive week-long workshop in which they learn from and network with the Foundation's renowned Scientific Advisory Board members. Over the course of the two-year program, LRF Scholars gain the skills needed to successfully design and administer clinical research studies, apply for future grant funding, and establish themselves as independent researchers.
LRF Scholars receive an additional grant of $10,000 to support professional development expenses to help advance their lymphoma career. Participation in LRF's exclusive mentoring program provides Scholars with a unique experience to learn how to build a successful career in lymphoma research from the best in the field. As a result, LRF Scholars are often regarded as up and coming leaders in the field of lymphoma research.
POSTDOCTORAL FELLOWSHIP PROGRAM
LRF's unique commitment to young investigators enables the Foundation to support science. The LRF Postdoctoral Fellowship Grants are designed to support PhD fellows who have completed less than five years of postdoctoral work and MD fellows who have completed two to five years of fellowship work.
Areas of research may include, but are not limited to, etiology, immunology, genetics, therapies and transplantation. Typically, young investigator grants focus on basic science, which paves the way for scientific advancements and discoveries across a wide-range of cancers and diseases. The LRF Postdoctoral Fellowship provides a total of $105,000 to grantees over two years. These grants from LRF provide the seed money necessary for young investigators, early in their careers, to be able to dedicate their time and talents to studying lymphoma. Many grantees credit this program with solidifying their careers in lymphoma research.
CAREER DEVELOPMENT AWARD
The LRF Clinical Investigator Career Development Award (CDA) Program provides grants to advanced fellows or junior faculty members to facilitate their transition to independent clinical researchers. CDA grant recipients have the greatest potential to contribute to the development of new lymphoma therapies and diagnostic tools.
The LRF Clinical Investigator Award provides salary support and protected research time to grantees over three years. Many grantees received their first independent funding from LRF and have since become senior leaders in the field.
DISEASE-FOCUS AREA GRANTS
In addition to early-career researchers, LRF funds faculty-level researchers in areas of lymphoma research that may be understudied or have key issues in need of further investigation. These programs, which fall under the larger designation of Disease Focus-Area Grants, solicit innovative research in specific subtypes and/or patient populations, and may also target certain types of research, including studies on biological pathways, correlative studies from existing clinical trials, and collaborative multi-institution projects.
Through Disease Focus-Area Grants, LRF has supported research in chronic lymphocytic leukemia (CLL), diffuse large B-cell lymphoma (DLBCL), follicular lymphoma (FL) and mantle cell lymphoma (MCL), as well as research on the adolescent and young adult (AYA) patient population.
Meet Our 2022 Researchers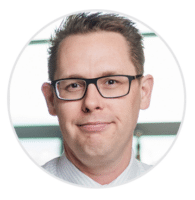 David Scott, MBCHB, PhD
BC Cancer
Follicular Lymphoma Priority Research Grant, Peykoff Initiative Investigator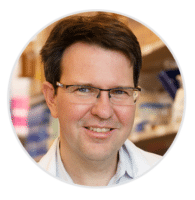 Hans Guido Wendel, MD
Memorial Sloan Kettering Cancer Center
Follicular Lymphoma Priority Research Grant, Peykoff Initiative Investigator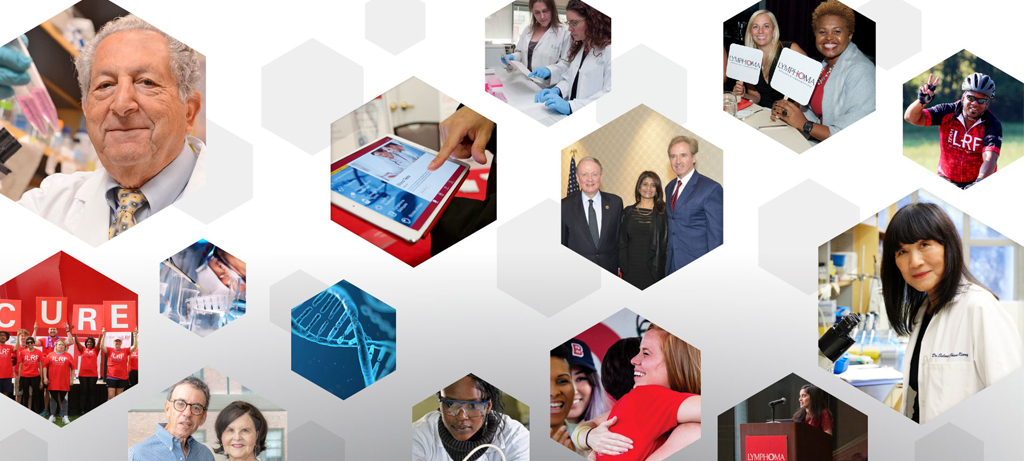 FINDING CURES STARTS HERE
25 Years of Innovation & Progress
1995 was a significant year for the Lymphoma Research Foundation (LRF)—it was then that LRF realized its dual mission to eradicate lymphoma and to serve those touched by this disease.
Finding cures starts here. Through lymphoma-specific research grants and consortia, LRF-supported researchers have been involved in many of the most significant lymphoma breakthroughs witnessed in the past quarter-century.
The Lymphoma Scientific Research Mentoring Program (LSRMP) is a first-of-its-kind education and mentoring program for junior scientists who wish to focus on lymphoma clinical and laboratory/translational research.
Read More