Where Are They Now? Mantle Cell Lymphoma Consortium and Initiative: 20 Years in Review
Mantle cell lymphoma (MCL) is a rare, typically aggressive form of non-Hodgkin lymphoma (NHL) which accounts for roughly six percent of all NHL cases in the United States. Recognizing that a targeted research focus on MCL would benefit this underserved and understudied patient population, the Lymphoma Research Foundation (LRF) began awarding MCL-specific research grants and gathering its MCL grantees for a regular scientific meeting to report on their findings and form collaborations.
As the LRF MCL research program grew, so did the meeting and requests from scientists who wished to attend. Recognizing the importance of this meeting and LRF's role as the world's largest private funder of MCL research, the LRF Mantle Cell Lymphoma Consortium (MCLC) was formed and the annual meeting – now a global scientific workshop – and the research infrastructure created by LRF was opened to MCL researchers from around the world.
LRF has convened its Mantle Cell Lymphoma Scientific Workshop since 2003. The goal of the biennial Workshop is to bring together the world's leading experts in MCL to discuss the latest research findings, receive updates on the progress of LRF grantees, foster collaboration within the MCL research community, create a direction for MCL research, and ultimately improve MCL diagnosis and treatment for patients.
In addition, a keynote address is offered by a global thought leader in the field of MCL research, and expert debates are staged to discuss pivotal topics in the treatment and care of people with MCL. After the conclusion of the Workshop, LRF and its scientific advisors publish a proceedings paper which is considered a blueprint for future MCL research and is sought out by researchers and clinicians worldwide.
20 years since its initial establishment, LRF hosted an MCL Scientific Workshop in May 2023 chaired by LRF Scientific Advisory Board Member Dr. Eduardo Sotomayor, MD (Tampa General Hospital Cancer Institute). The program also included a keynote speech from world-leading MCL expert Elias Campo, MD, PhD (Institut d'Investigacions Biomèdiques August Pi i Sunyer) who was honored with LRF's Leadership Award for his contributions to the field of MCL research. Dr. Sotomayor and Campo shared more about this year's meeting and what the future of MCL research holds.
Elias Campo, MD, PhD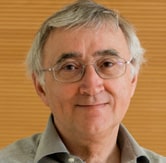 What did receiving the Leadership Award mean to you?
I was particularly honored by the award because I have been researching mantle cell lymphoma (MCL) from the beginning of my research career. I started when I returned to Barcelona 30 years ago after spending two years at the National Institute of Health (NIH) where I became interested in MCL thanks to Drs. Elaine Jaffe and Mark Raffeld. Since then, MCL has been the main research focus of our group involving different students, post-docs and colleagues from our institution, and other great consortiums such as the LLMPP (Leukemia Lymphoma Molecular Profiling Project), the European Mantle Cell Network, and the Mantle Cell Lymphoma Consortium and Initiative of the Lymphoma Research Foundation (LRF). LRF has also been instrumental in our career because they funded three projects for MCL over the years that were instrumental to some of our major contributions. The Leadership Award is a recognition of this long-shared journey confronting the challenges of this intriguing lymphoma.
What do you think is the most exciting thing happening in MCL research right now?
The most rewarding aspect of MCL research is seeing how far we have come since I started. Patient outcomes have improved drastically since the tumor was more clearly recognized more than 30 years ago. It is amazing how the precision in the diagnosis of this lymphoma and its variants, the better understanding of the heterogeneous evolution, and the improvement in management strategies have changed the outcome of patients. We have come so far that in this year's LRF Mantle Cell Lymphoma Workshop, we started to discuss the possibility of a "functional cure" for MCL. This is clear evidence of how creative thinking, hard work, and collegial collaboration can transform our view of these diseases and improve the lives of our patients.
Why is MCL research vital to helping us understand the more than 100 other subtypes of lymphoma?
The discoveries on MCL over the years have been a paradigm of how the iterative dialogue between clinical practice and research has been a driving force that has transformed the understanding of this lymphoma and, as I said before, changed the diagnostic and clinical practice resulting in a significant improvement of in the quality of life and outcome of the patients. This approach is now common ground in all types of lymphomas. I am sure we will continue seeing tremendous improvements in most of these diseases in the next years.
Eduardo Sotomayor, MD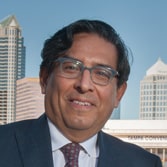 Why is there such a great need for MCL research? Why is greater investment in MCL research needed?
Mantle cell lymphoma is a historically underserved and understudied patient population. Without funding and greater investment in the research of this subtype, we will not be able to continue to advance treatments for these patients.
Outside of the National Cancer Institute (NCI), most of the advances in mantle cell lymphoma are made by researchers funded by LRF. I think it is fair to say they have changed the history of new treatments, and I would say a significant portion of the advances in lymphoma are because of LRF, period.
It has been 20 years since the first ever MCLC meeting. What do you think the next 20 years of MCL research holds?
There have been many significant advances over the past 20 years in the study of mantle cell lymphoma (MCL). We now have novel targeted therapies developed that have changed the way we treat patients and I can only hope that in next 20 years we can say that we have found a cure for this disease.